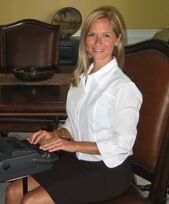 Colleen Cain
Owner
Certified Shorthand Reporter
Business Degree in Court Reporting
Specialty – Construction Litigation
Reporting since 1993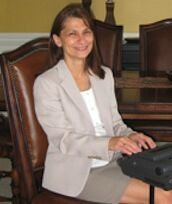 Linda Crane
Owner
Registered Professional Reporter
Registered Merit Reporter
Certified Realtime Reporter
Reporting since 1980
Cain & Crane Court Reporters, LLC, was established by a mother-daughter team, Linda Crane and Colleen Cain, both experienced court reporters. Linda and Colleen are personally involved in every job, from the time it is scheduled to the time the transcript is delivered.
Every court reporter on the Cain & Crane team throughout North and South Carolina has several years experience; many have 20 years or more.
Our court reporters and videographers are dependable, experienced, and detail-oriented. National law firms, court reporting firms, and several government agencies have depended on our services and timeliness for decades. Our clients appreciate our professionalism, flexibility, and cooperative spirit.

Address
Post Office Box 23833
Charlotte, North Carolina 28227
(704) 545-3510
depos@cainandcrane.com